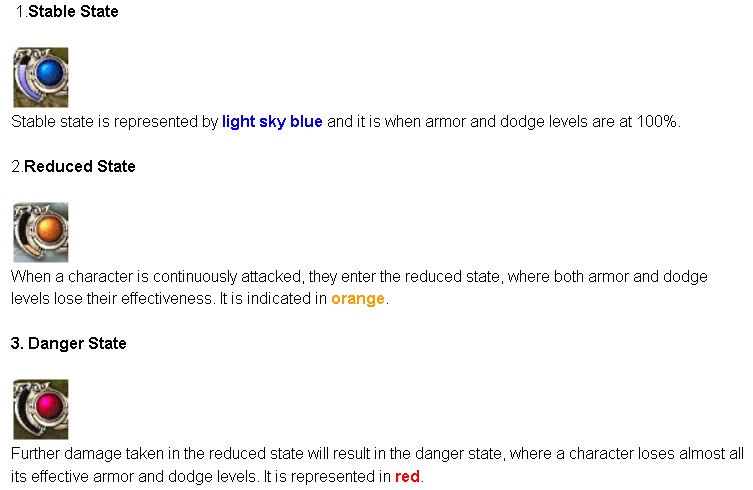 PROPERTIES of DEFENSE GAUGE
The defense gauge has the following features.
1. It slowly rejuvenates over time. As the bar refills, the reduced defense effect is negated.

2. The defense gauge affects abilities buffed by talic upgrades and not to increases caused by the standard properties of armor.

3. The effects from talic upgrades are greatly influenced by the defense gauge, while defense increases through skill use, forces, and other accessories are not affected by the defense gauge.
DIFFERENT EFFECTS of DIFFERENT WEAPONS ON DEFENSE GAUGE