RF Online's macro system allows you to create many shortcuts. Creating shortcuts are extremely useful and efficient. RF Online is largely consisted of "automatic potion", "automatic action (skills, forces)", and "automatic chatting". To open up the macro menu, press Y or CTRL + Y, which will display the corresponding interface.
Automatic Potion
Automatic Potion is a macro system of which you can configure the settings so that you can automatically consume the three basic potions (HP / FP / SP) used in RF Online. The automatic potion function will not work when the particular potion has run out in your inventory.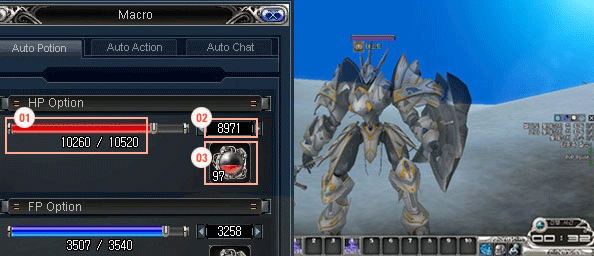 Automatic Action
Automatic action is a macro system in which you can configure all the actions (skills, forces, using items, and etc.) involved in RF Online. You can configure up to three groups of automatic action macros, each having at most 10 actions.It will run no matter what once you click the shortcut to automatic action after checking for delays. You can put any skill, force, and most items in these slots.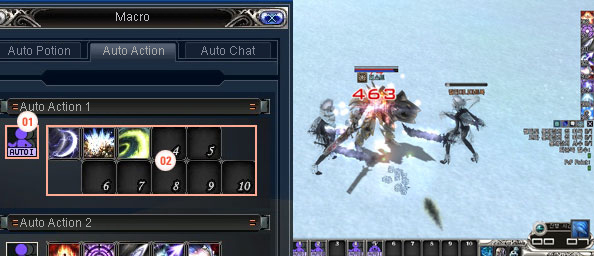 Automatic Chat